Garden electric scissors should be familiar to everyone. As the name suggests, it is a scissors tool for pruning branches. Electric scissors use electric energy to drive tools to work. Compared with traditional scissors and pruning, it saves labor and improves the overall work. Efficiency can be said to be a very good tool. It is precisely because of this that many garden planters have begun to use electric scissors instead of traditional manual work. People who have used them love it very much. Then, the following We Zhejiang Wugu Paoshin Industries Co., Ltd. will talk about the characteristics and advantages of this garden electric scissors.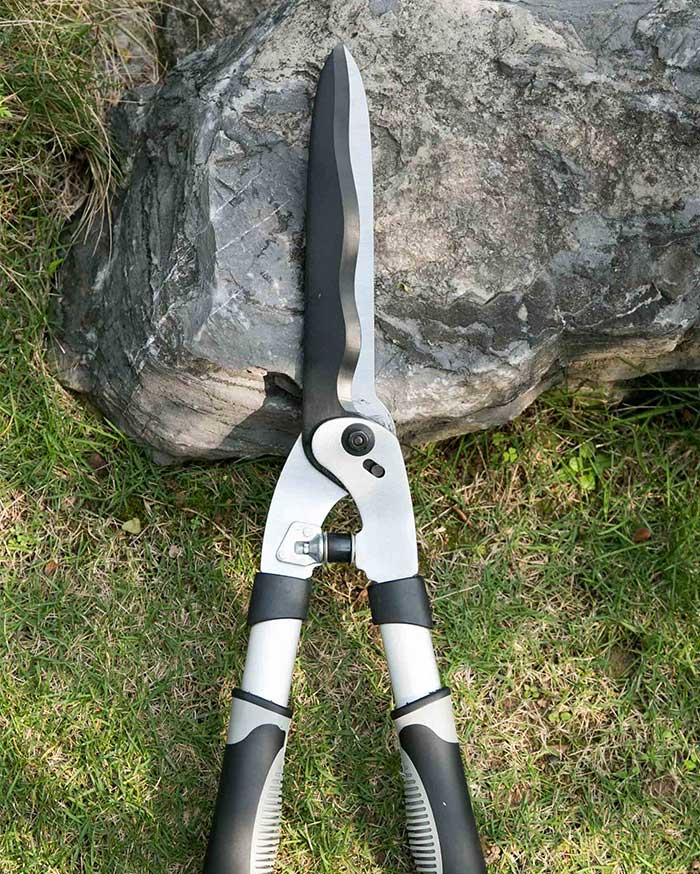 Features and advantages of electric shears
1. More humane: The combination of science and art, technology and human nature, with solid structure and good function, makes the design full of beauty and more ergonomic. 
2. Easier: just tap your finger, the branches within 45MM can be cut instantly. 
3. More labor-saving: strong power, using a new type of brushless DC motor, strong power, no longer sore hands and arms after long-term work, after pruning branches, you can easily do other farm work. 
4. Fruit trees are healthier: the cutting section is smooth and easy to heal, avoiding the occurrence of rot and lesions of fruit trees caused by uneven cutting or tearing. 
5. More environmentally friendly: lithium battery drive, no pollution, low energy consumption, low operating cost. 
6. More durable: low failure rate. Smooth operation, simple supporting structure of the whole machine, high cutting capacity and service life of the blade, few failures, and convenient adjustment and maintenance. 
7. Lighter: high-tech lithium battery, larger capacity, lighter weight, the weight of the scissors part is the lightest of similar products in China, more suitable for long-term operation.